With Wetaxi no suprise
price. Guaranteed.
Enter the destination and know in advance the maximum rate of you ride.
After the ride, you will always pay the lower value between the one calculated by the app and the one indicated by the taximeter.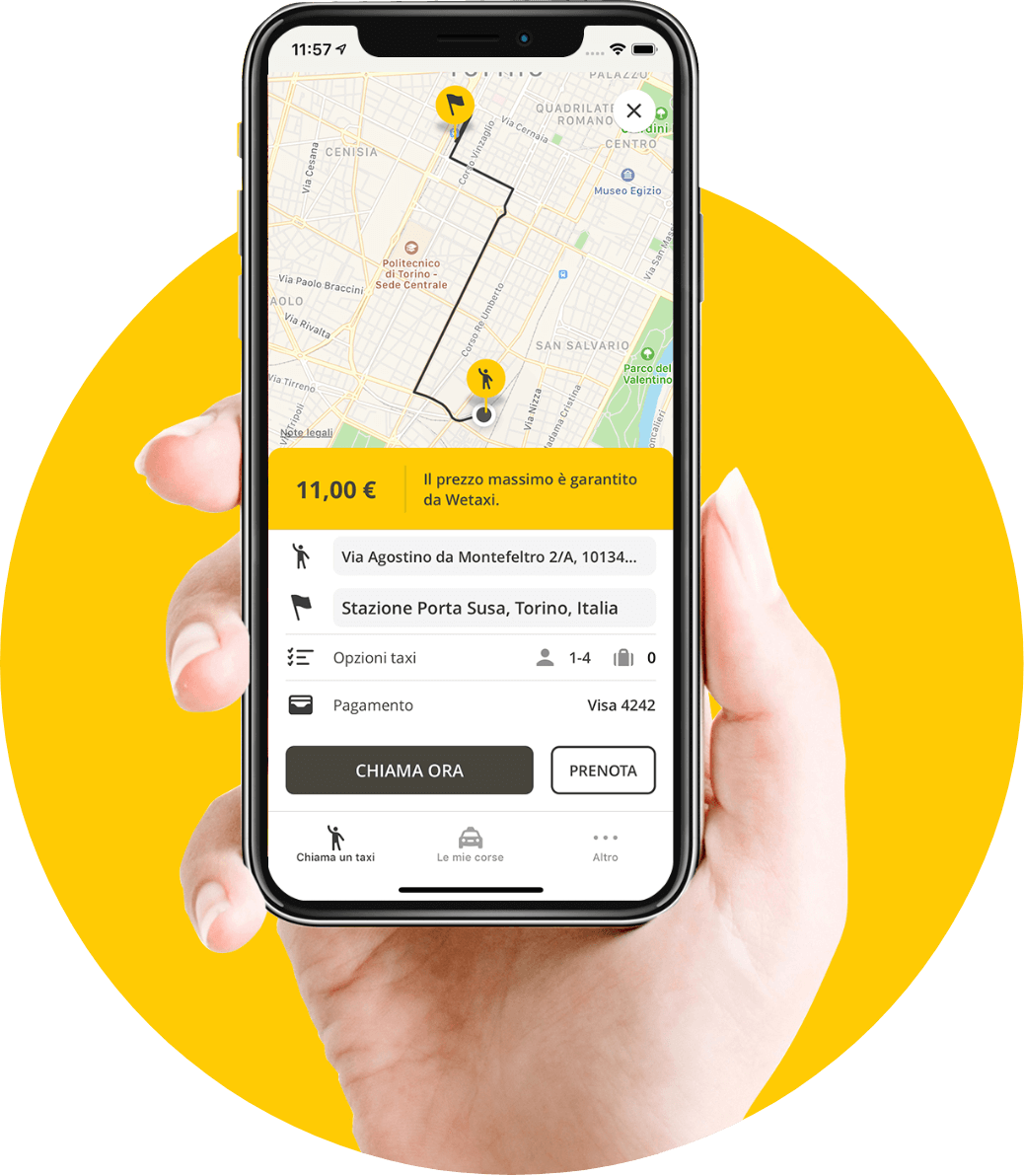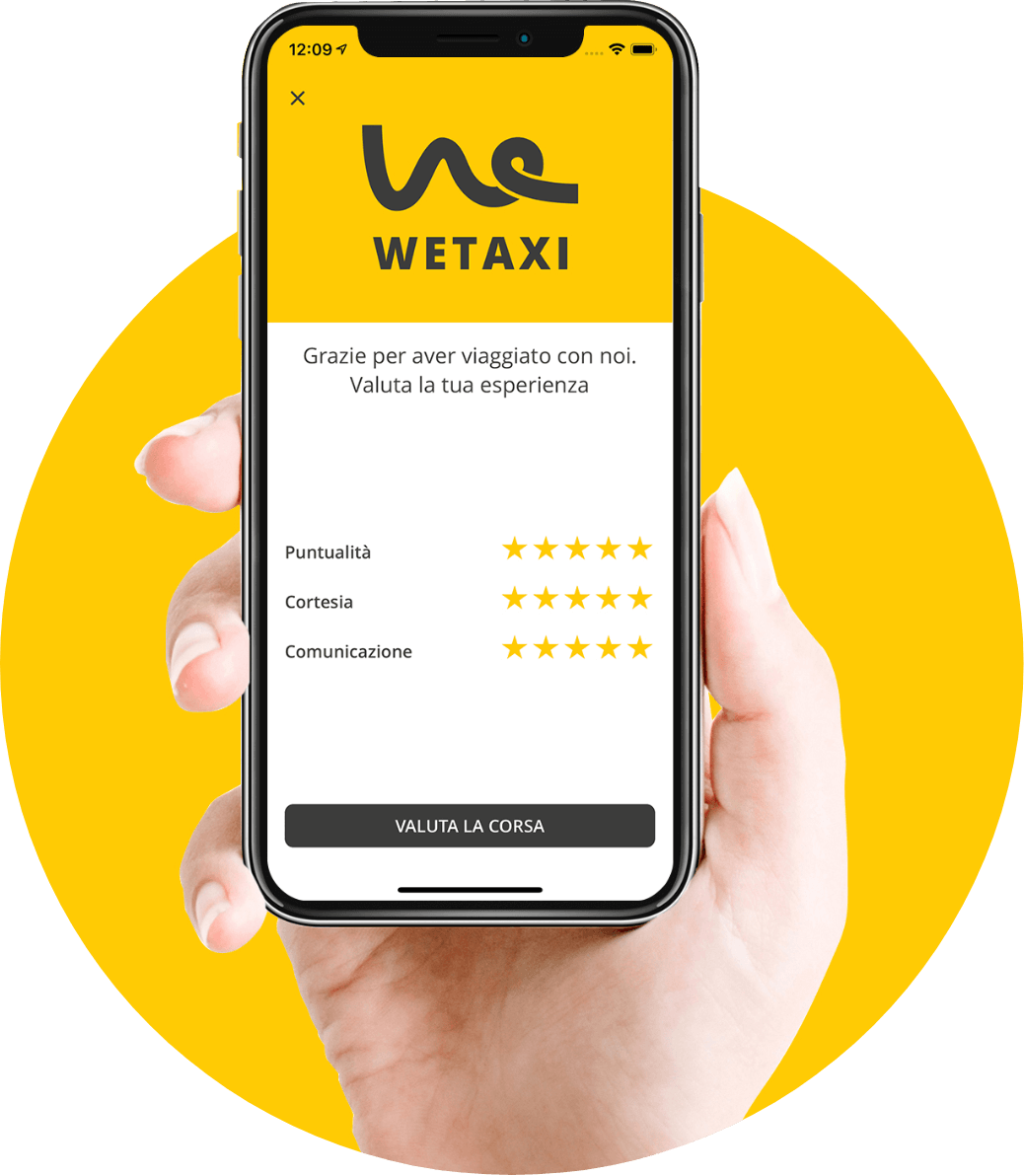 We value your
friendships: get 5€
for each friend you invite
for each friend
you invite
For each friend you invite and who sign up to Wetaxi, you will both receive 5€ free credit.
Go to the "Invite friend" asection in the app.
Send the invitation to your contacts, choosing the channel you prefer.
Monitor how many friends have registered.
Earn 5€ credit when your friends make their first ride.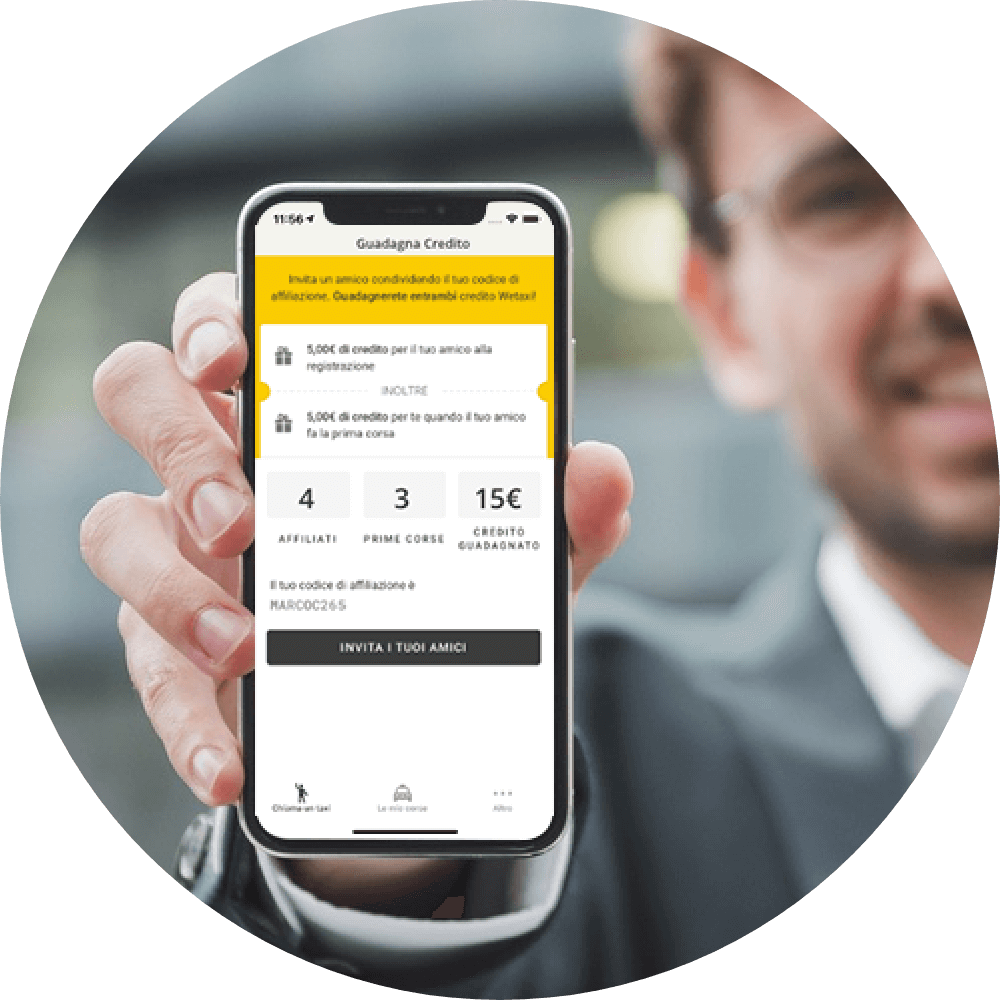 Share your taxi and
save up to 50%
on your ride
Choose the shared taxi and travel with other users on a similar route to yours: you can save up to 50% and save CO2, the environment will be thankful.
In the "Share your taxi" section, you can find the list of all the routes you can share.
Recharge the credit
for whoever you want
Recharge the credit
for whoever you want
Wetaxi credit is a perfect gift for your kids, friends or colleagues: help them to move around the city without cash or credit card.
At any time of the day and night, guarantee their safety and the convenience of moving by taxi.
Select the desired amount, the credit will be associated with the account you indicated.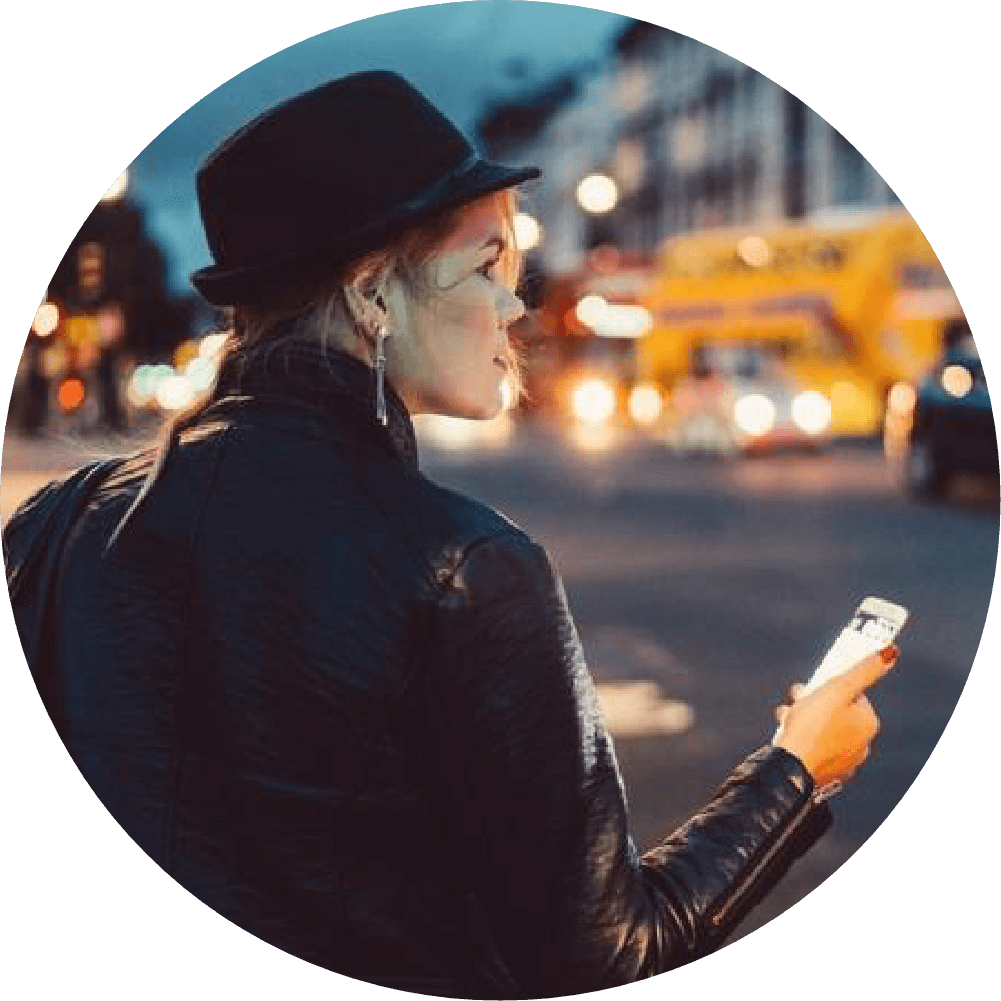 Add a business profile
and receive the
electronic invoice
If you have a VAT number or you are an employee, with Wetaxi you can easily keep track of your business rides.
Enter a company billing profile and link a dedicated payment method: you can easily split your personal and business rides.
Every month, you will receive a statement and the electronic invoice for the trips made for your work.