Guaranteed fare, for carefree travel
Enter your destination and know in advance the maximum price of your ride
At the end of the ride, you will always pay the lower value between that calculated by the app and that indicated by the taximeter.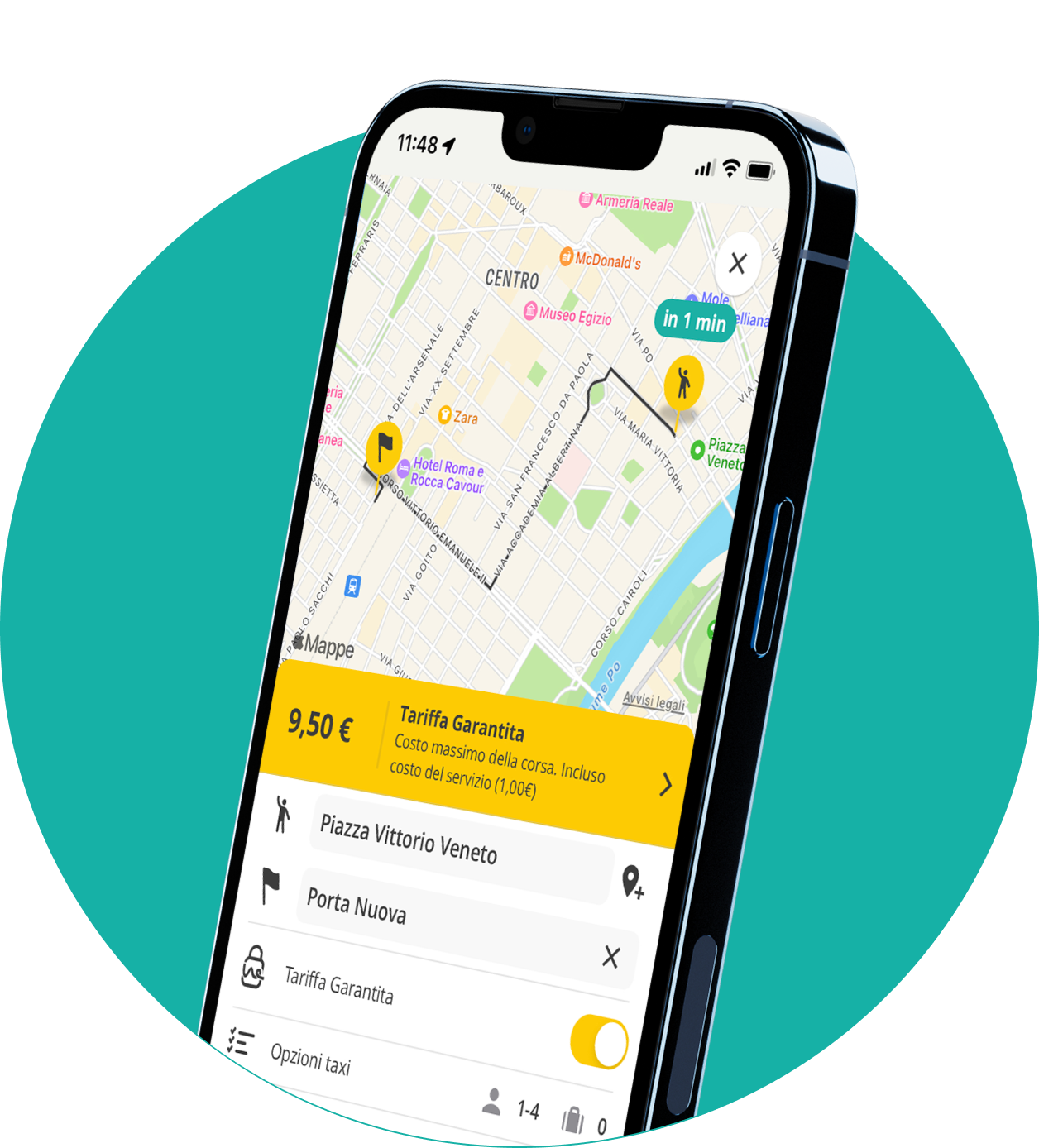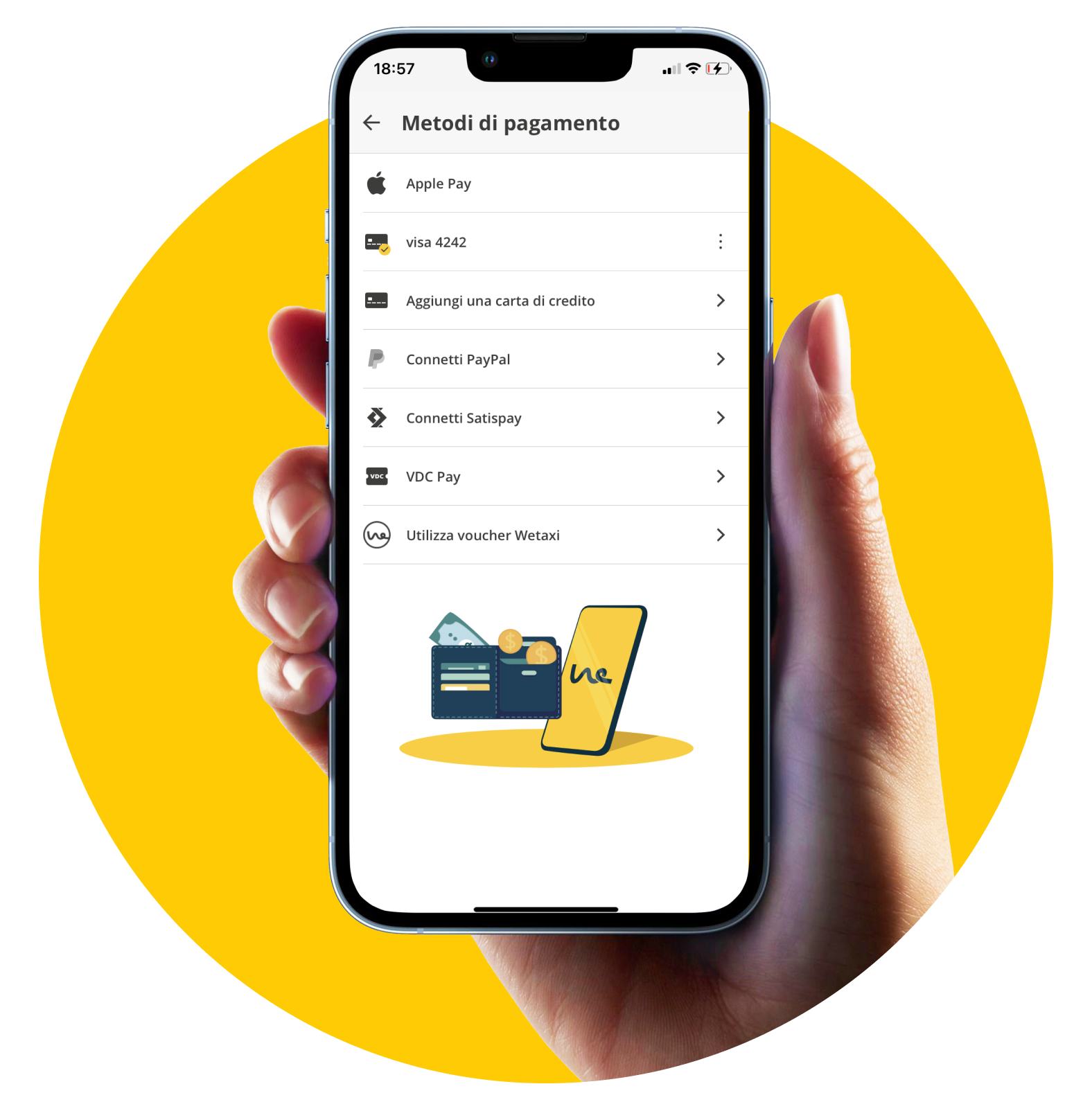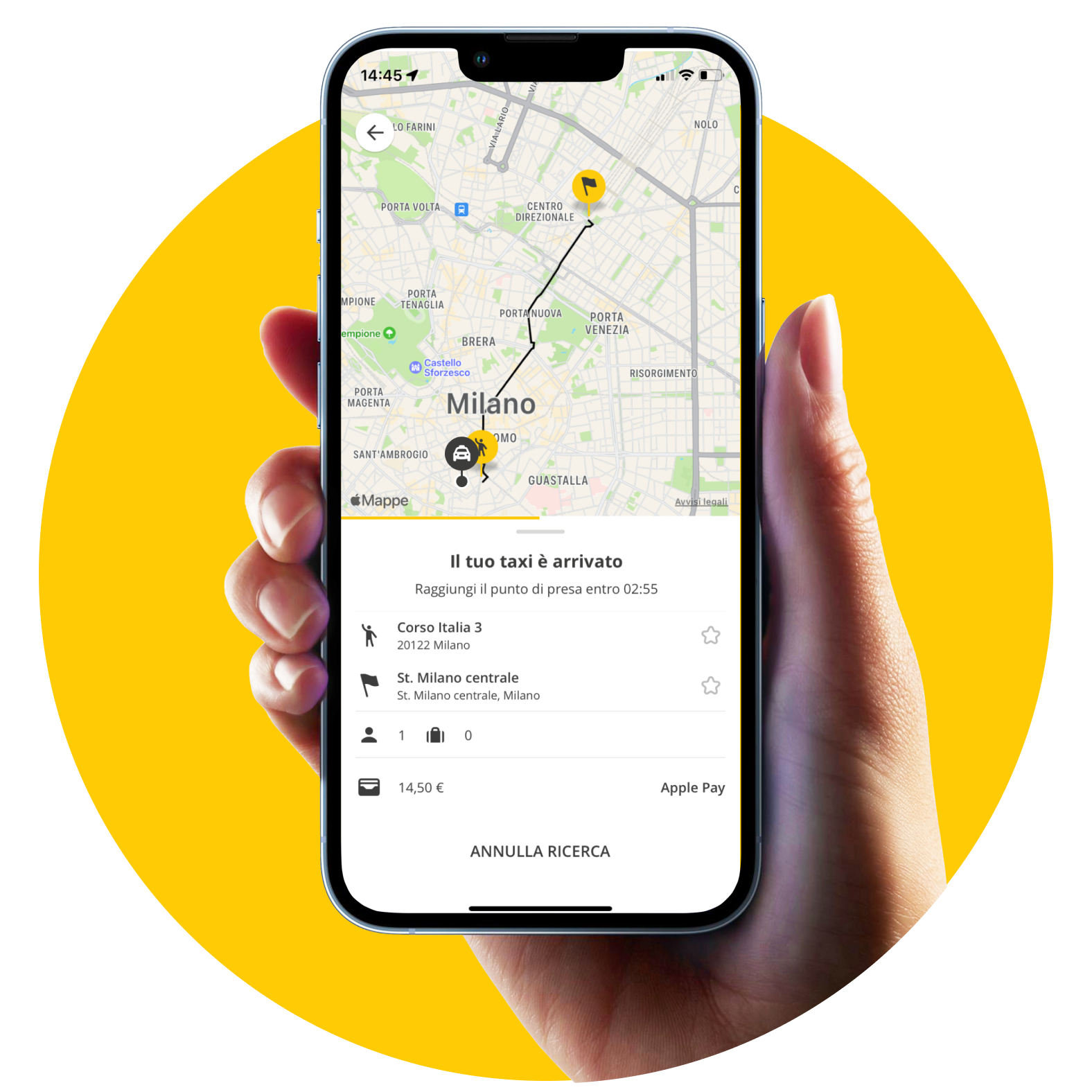 Add company profile and receive the electronic invoice
If you have a VAT number or are employed by a company, you can conveniently keep track of your business trips with Wetaxi.
Enter a company billing profile and connect a dedicated payment method: you can easily separate your personal rides from your business ones.
Each month you will receive a monthly statement and an electronic invoice for the rides you make for your company.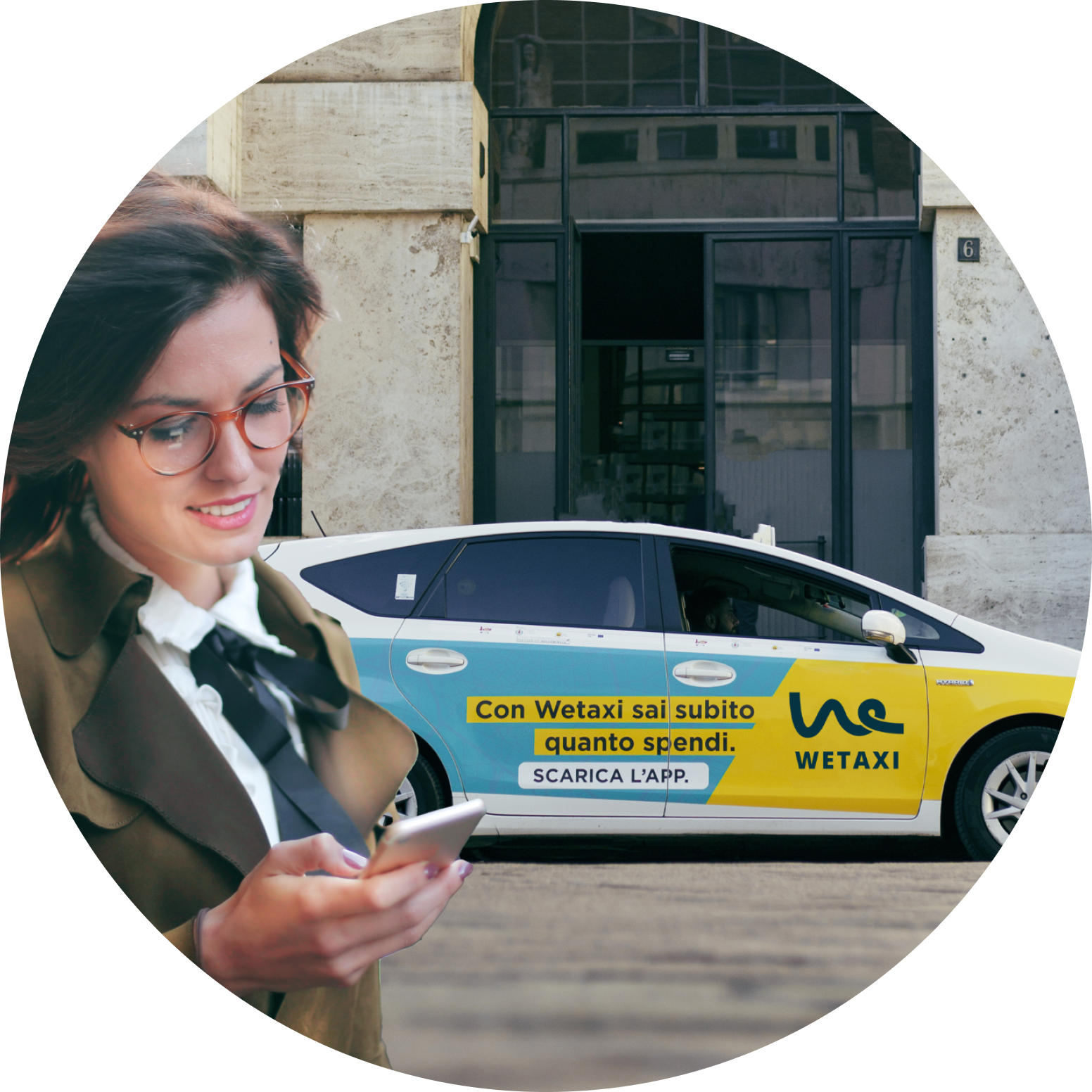 Wetaxi Wallet
Do the kids come home late at night? Does mum have a doctor's appointment? A friend doesn't know how to get home?
There's Wetaxi Credit!
The fastest way to travel by taxi without cards or cash.
At any time of the day or night, you guarantee them safety and convenience when getting around by taxi. Select the amount you want, the credit will be associated to the account you indicate.
We value your friendships: receive 5€ for every friend you invite
per ogni amico
che inviti
Go to the "Earn Credit" section within the Wetaxi app.
Send the invitation to your contacts, choosing the channel you prefer.
Monitor how many friends have registered.
Earn 5€ credit when your friends make their first ride.