Adopting Wetaxi Biz is simple
Wetaxi Biz has no activation costs and it allows you to manage taxi journeys effectively and transparently
Choose the BIZ option that best suits your needs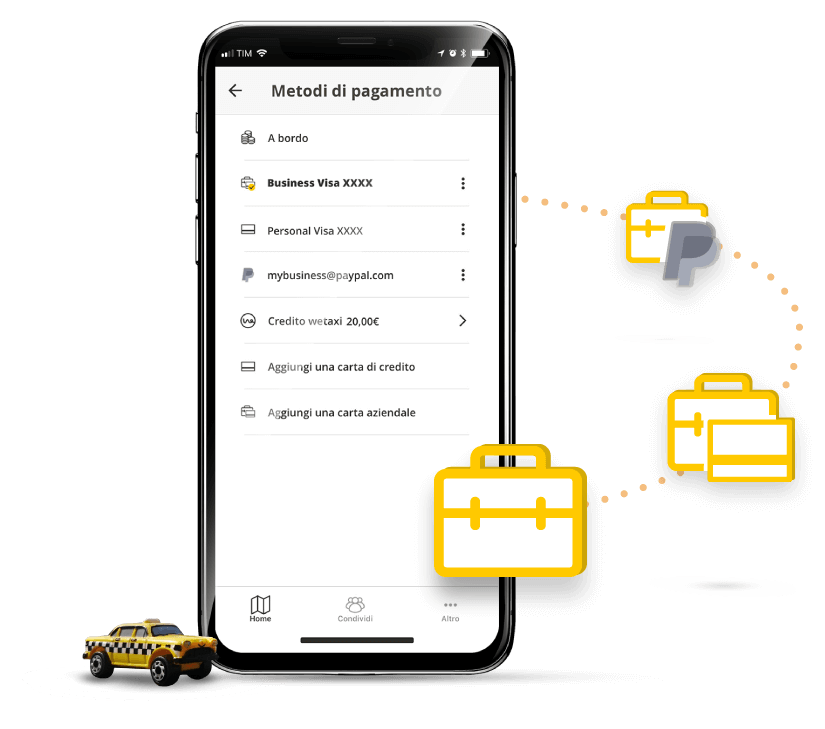 Billing profile
The most flexible and smart solution for the freelancer 
and VAT-registered companies.
Wetaxi allows you to associate a billing profile with your personal account and possibly a business payment method.
For each ride, you can choose between business or personal purposes.
Wetaxi will automatically change the payment method and the header of the issued receipt.
Wetaxi Biz does not require activation or management costs.
Creating an account is simple, in just a few simple steps. Download the app and create your profile!
Coming soon: Business account
The most flexible and smart solution for your company.
Wetaxi Biz will offer you a complete and easy-to-use platform for managing business mobility.
You can directly manage the travel of your employees, define cost centers and individual projects (or orders), request a taxi and offer rides to your customers.
In addition you will receive a single monthly statement with details of all trips, simplifying the accounting management.
Wetaxi Biz will not entail activation or management costs.
Do you want to preview the company account?
Contact us using the form below.