Wetaxi, a spinoff of the university of Turin
A team specialised in creating digital solutions to improve, simplify and update the current paradigms of mobility.
Wetaxi was developed in an open and collaborative environment, one of the main reasons of the support from the taxi companies of the city of Turin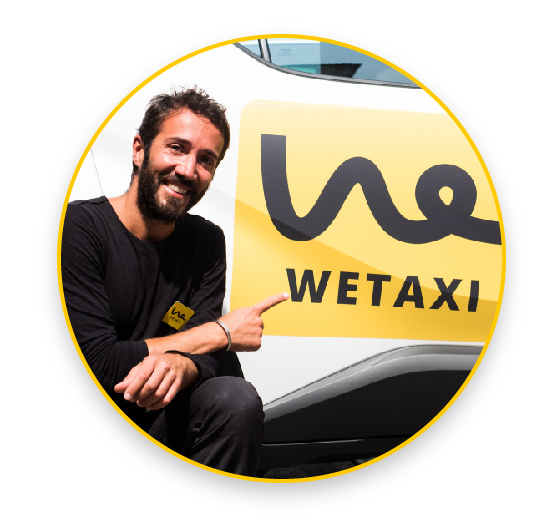 Our team put its face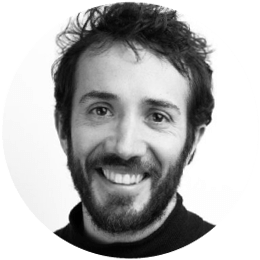 CEO
Massimiliano Curto
Massimiano is an engineer with great passion for transportation: he has been working for Ferrari for two years, later on as a consultant and entrepreneur in the mobility sector. After a first startup, today he's the CEO of Wetaxi.
CTO
Luca Gobbato
Luca achieved in 2015 his PHd in information technologies, working on algorithms for the optimization of transportation of goods and persons. His passions for technologies, software development and shared mobility led him to Wetaxi, were today is the CTO.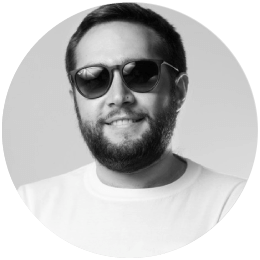 DEVELOPER
Ignazio Chiappone
Ignazio graduated in IT in 2014. Passionate about innovation, technologies and sharing economies, he starts working collaborating with universities and banks. He0s now Backend Developer in Wetaxi.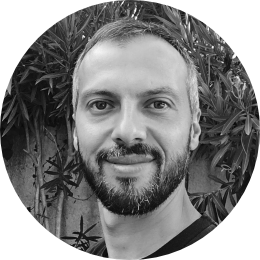 UX/UI
Marco Corti
Marco is an UX/UI Designer with the ambition to help people by building meaningful digital products. He studied to be an Art Director, but always enjoyed making his designs come to life, spending half his career developing. He has a strong experience designing native apps and he deeply cares about accessibility.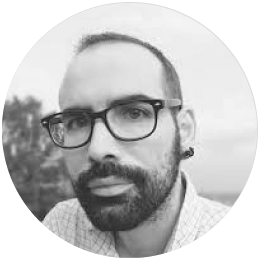 UX / UI
Angelo Sandron
Angelo is a web designer, after several experiences in communication agencies and consulting firms, he founded Pangramma (pangramma.it) where he is Digital Art Director and web designer. Always looking for the best way to simplify the user experience, Angelo is responsible for Design.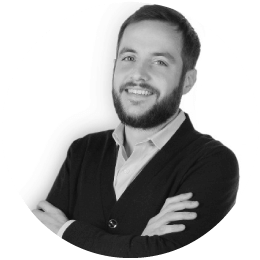 BUSINESS DEVELOPMENT
Paolo Sala
After his graduation in engineering, Paolo specializes and passionate himself about methods and processes for systematic innovation, thanks to his experiences in various industrial sectors. Curious and open-minded, he joins the Wetaxi team as Biz. Dev.
ADMIN
Mariacristina Zeolla
Mariacristina graduated in 2009 in Foreign Languages and Literatures, at the end of her studies she continued her work experience in companies in the tertiary sector in the administrative field, in 2015 she joined the Wetaxi team.
COMMUNICATION MANAGER
Pietro Bonada
Pietro, a great passion for creative research. After the experiences in Armando Testa and in Fiat he founded a social agency and, in 2017, a digital agency, very attentive to the ``physical`` and territorial dynamics.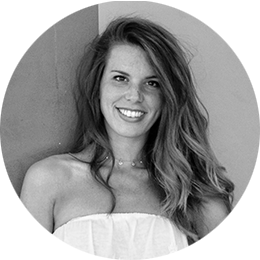 SOCIAL MEDIA MANAGER
Giulia Martinengo
Giulia has a degree in communication and is a lover of writing and travel. Since 2016, these passions have led her to open a travel blog. She has now joined the Wetaxi team as social media manager.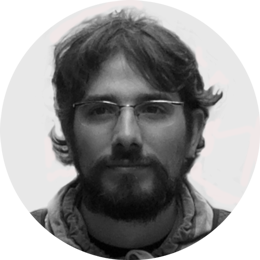 DEVELOPER
Simone Ardengo
Simone, studia Ing. Aerospaziale, scopre l' IoT e si appassiona per la System integration. Esplora continuamente nuove soluzioni e tecnologie per migliorare i servizi. Le competenze trasversali acquisite non solo informatiche lo portano ad entrare in Wetaxi come Backend Developer.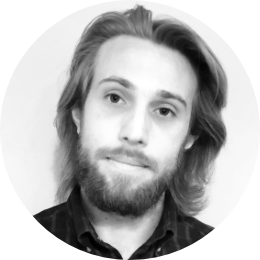 SVILUPPATORE
Edoardo Suppo
Edoardo obtained his diploma in electronics in 2016. In the same year he founded a digital studio and started working as web developer for Reply on e-commerce projects. In 2018 he joined Wetaxi as full-stack developer.
ADVISOR
Davide Canavesio
Davide, born in 1971, obtains a degree in economics in Turin and a master's degree in Harvard, he works for large international companies.<br /> In 2006 he returned to take care of the family business, the SAET, making it a pocket multinational. He has held positions in Confindustria, TNE, Environment Park and Nexto. As of today, Professor of Corporate Finance and entrepreneur.
ADVISOR
Nash Advisory
Nash Advisory is an independent consulting firm with offices in Turin, Milan and London. Since 2011 he has been assisting clients, mainly Italian SMEs, in extraordinary finance projects such as M & A, Corporate Finance and Interim Management.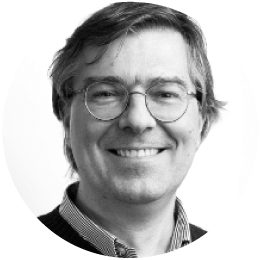 ADVISOR
Ezio Spessa
Ezio is a Professor at the Polytechnic of Turin and is responsible for numerous projects funded at national and European level and aimed at the study of innovative solutions for land transportion.